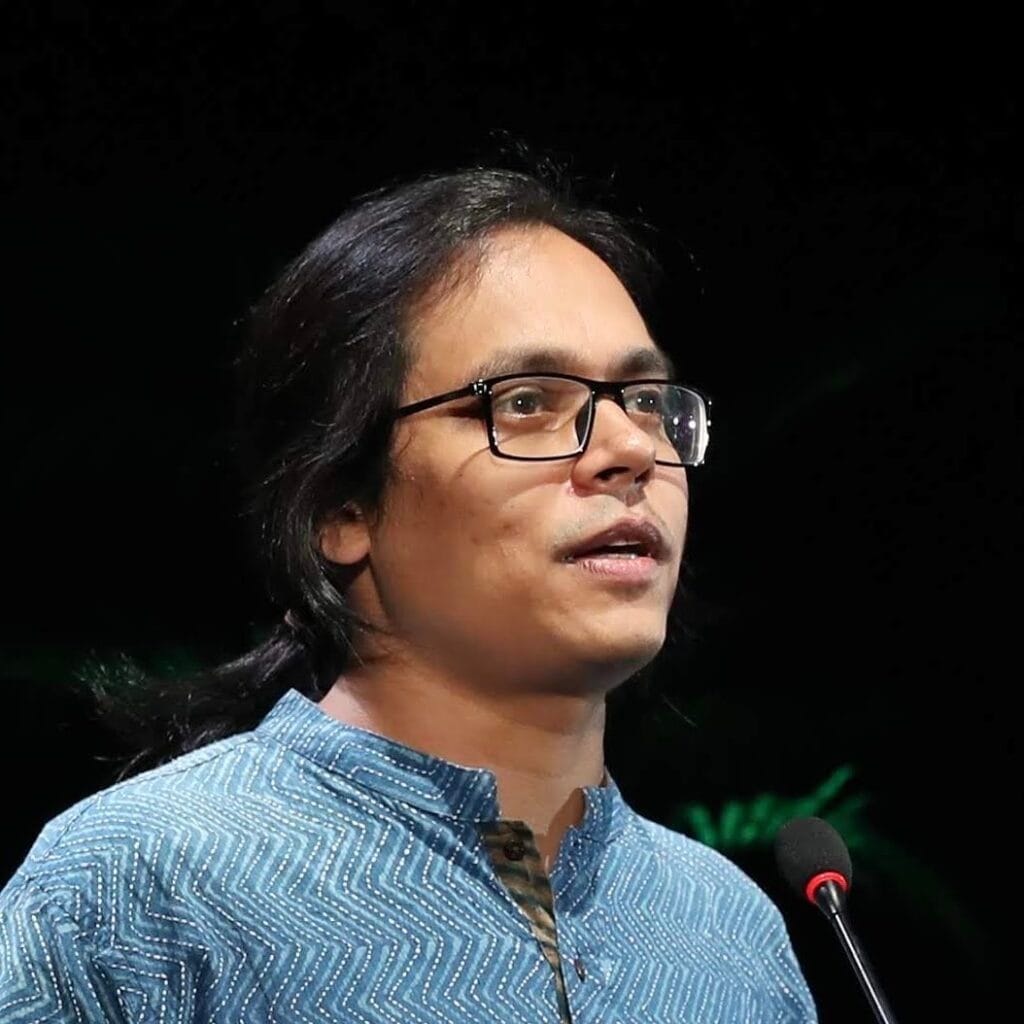 Goes by Tauheed, Pronunciation: taao-heed / t̪āʊɦið, Pronouns: He/Him









---
Mohammad Tauheed is trained as an architect, and practices as a technology consultant, editor, curator, and designer. He has a diverse range of expertise on event production, public speaking, communications, business development, leadership and cyber-security through years of hands-on experiences, various workshops and short-programs in different places in North America, Europe and Asia.

Tauheed is a TED Senior Fellow and a former consultant for TED Conferences LLC, New York. He also organises and curates the local TEDxDhaka Conference, and volunteers as the Founding Curator for Global Shapers Dhaka Hub of World Economic Forum. He was the Founder and Editor in Chief of ArchSociety—one of the largest open-source global communities of architects and designers since 2006 until 2013. He was instrumental in founding the urban-design, regional planning think-tank called Bengal Institute for Architecture, Landscapes and Settlements. He worked as the Academic Coordinator at the Institute, where he headed the academic programs, public events, publications, communications, technology and the internet media of the Institute since 2015 until 2021; he was also the editor of the bilingual flagship magazine the Institute called Vas.

In 2021, he took a turn in his career to explore his serious passion in information technology, and started working with a technology consultancy firm called Portonics as part of their business team. He handles various global technology projects there including mobile applications with millions of active users.

Tauheed comes with a unique exposure and experience with multidisciplinary ideas and innovation through actively participating, working and volunteering for more than eight TED flagship Conferences; locally curating and juggling through ideas and innovation for TEDxDhaka, Global Shapers Dhaka Hub and Bengal Institute for several years. This makes him an insightful strategist, who perceives patterns and solves problems efficiently through his expansive multidisciplinary skills and experience.
———————————
Photo by: Afzalur Rahman Xelon / Bengal Foundation