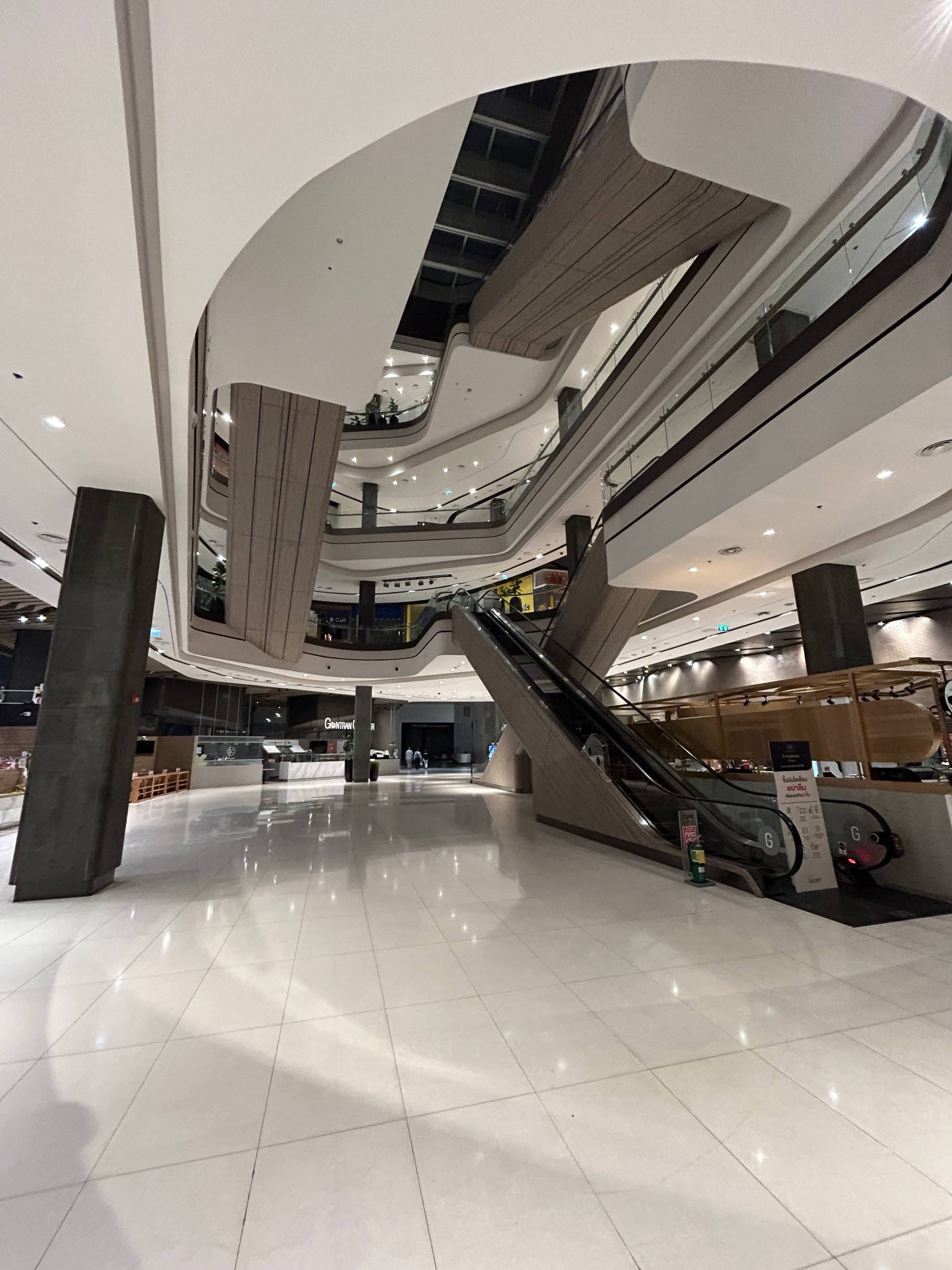 During my tenure in the first quarter of 2023 in Bangkok, I used to pass through this building (Singha Tower) every day. It is primarily an office building, housing the HQ of one of the biggest conglomerates of Thailand. The important thing to observe here is, how they opened up their ground floor and 3 floors above it for the public.

People use the ground floor as a thoroughfare to the Petchaburi MRT station underground, everyone uses the same entry and exit as the people who work in that building. While the lobby and hallways offer some restaurants and cafes as you walk through. It also has an indoor amphitheater style seating area, and a common co-working space with power outlets, free for public.This is a common practice by the commercial buildings throughout Bangkok metropolitan, with varied degree of openness and public facilities.

When was the last or first time you have seen a Bangladeshi private commercial building offering anything like this in #Dhaka? Never.

Notes to architects, these are not just business decisions by the clients; it is also architects' intervention. I believe the architect of this building (Kohn Pedersen Fox) contributed to the idea, designed and pushed for it; for the public good. Even if you are probably working on an apparent mundane commercial project, you still have the opportunity to offer something for the local community. Think.