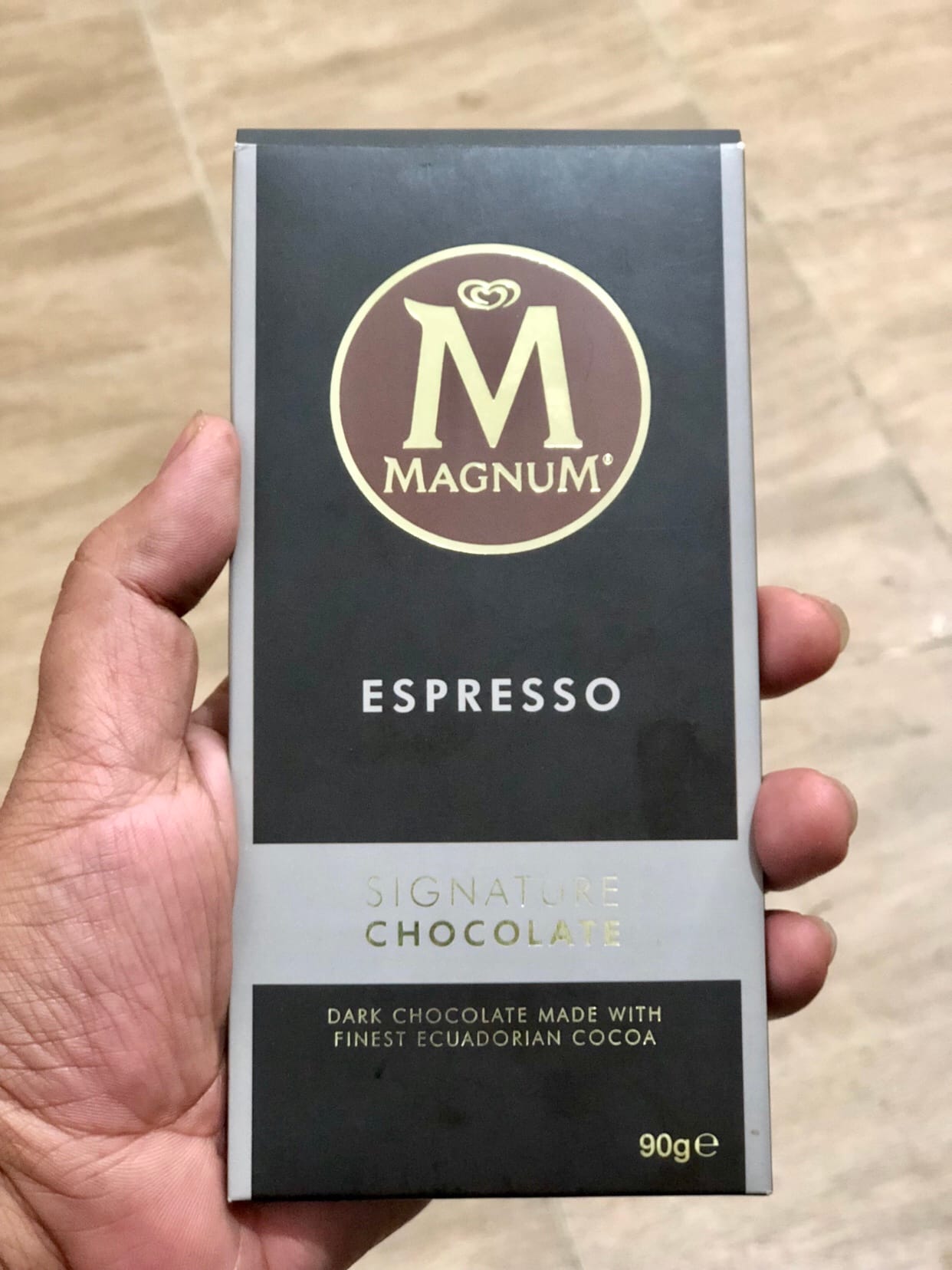 Dark chocolate + coffee, the combination couldn't be any better! I never tried a Magnum chocolate before, they are not very popular/known here. The taste is very good! Although the texture is a little odd due to its 3% cocoa nibs content, I like smoother options. It's a 50% cocoa solids bar, with 45g sugar per 100g bar.
Noticed that Equadorian cocoa thing, I'm a big fan of any chocolate coming out of that country!
But one fine-print made me think, the Magnum brand is owned by Unilever! Come on, leave at least a few things out of corporations!